Are you traveling to Qatar and in need of some ideas for where to eat, but don't want to spend all your travel money? This article will guide you on some of the best places to eat in Qatar, without sacrificing your budget. Even better, the restaurants listed here were recommended directly by Falcon Travel members.
1. King of Chicken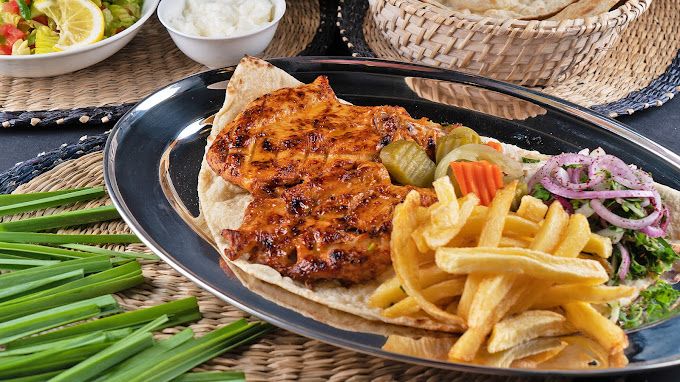 Location: Bin Omran & Muntazah
Our first restaurant on this list is King of Chicken, serving a selection of Arabic dishes, grilled food, and sandwiches. We highly recommend their Lamb Lemon Tikka, Boneless Grilled Chicken, and Mix Grill & Rocca Salad.
2. Hanok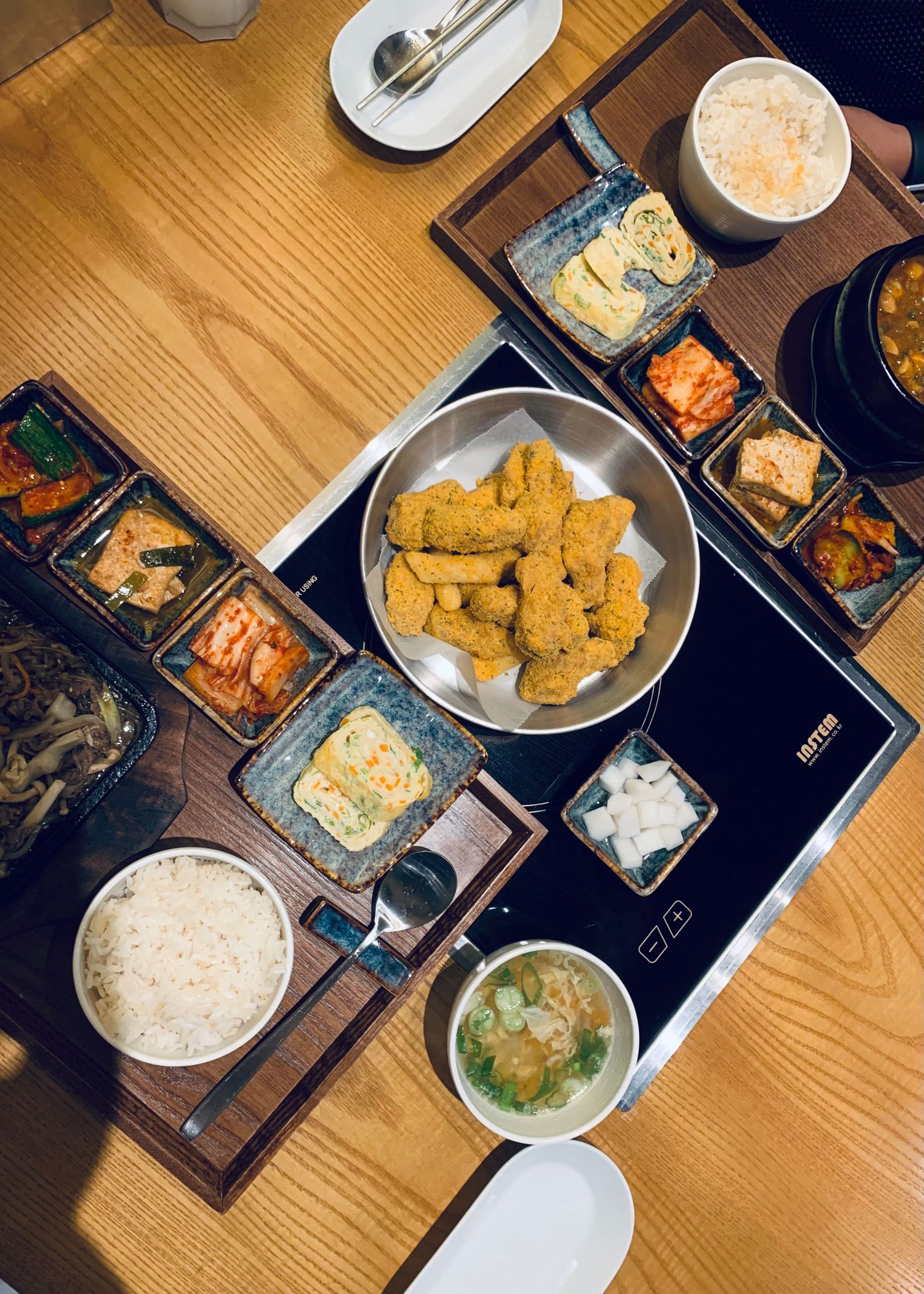 Location: Museum Street, Old Salata, Doha
Hanok is an authentic Korean restaurant, serving a wide variety of delicious Korean dishes, as well as the popular Korean barbecue in which grills are provided to customers for use at their table. We recommend trying out their Korean Set Meals, Snow Cheese Fried Chicken, and Red Sauce Tteokbokki.
3. Thalatheen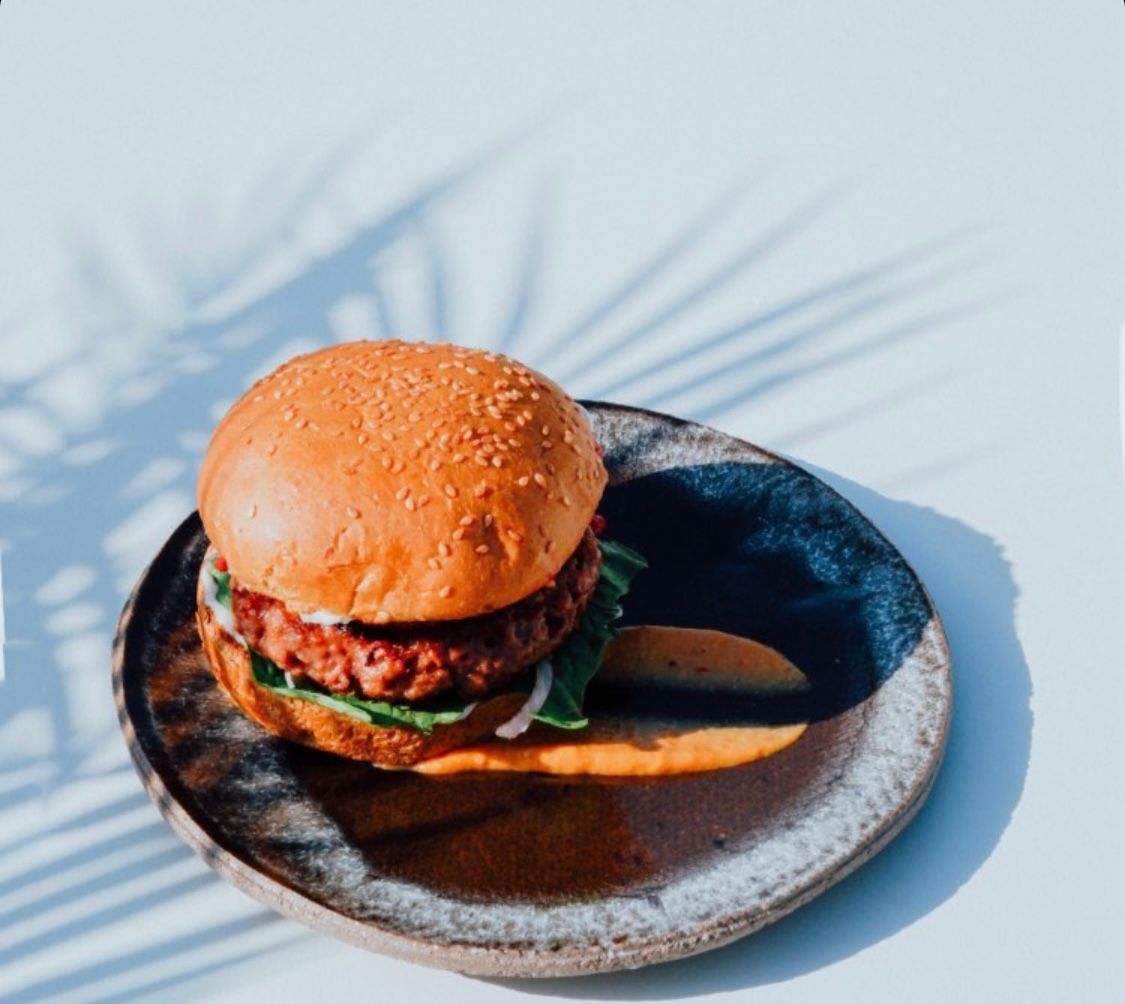 Location: Qatar National Museum
If you are on the search for a restaurant that serves vegan and plant-based food, look no further than Thalatheen. Health-conscious foodies will be pleased to know that Thalatheen makes it easy to tell if an item in their menu is plant-based, gluten-free, raw, and/or contains peanut (for those with allergy concerns). Dishes such as burgers and shawarma, usually coming with meat, are instead made with meat-free alternatives. We recommend trying The Neat Burger, Wonderful Potato Wedges with their homemade ketchup, and the Date Latte.
4. Sobingsu Qatar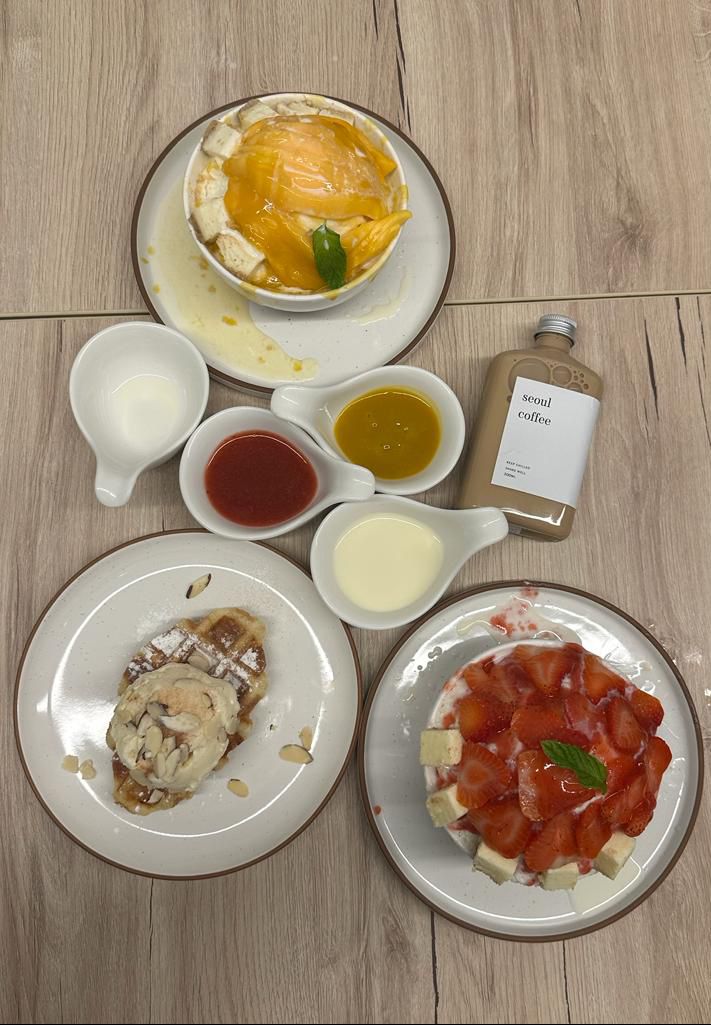 Location: Bin Mahmoud
Have a craving for something sweet and looking to beat the heat? Head on over to Sobingsu, a café that serves authentic Korean desserts, coffee, and more. Bingsu, their main item, is a Korean shaved ice dessert often topped with fruit, condensed milk, syrup, and beans. You can choose from a variety of flavors when you visit Sobingsu. Try out their Mango Cheese Bingsu, Melon Bingsu, and Yuzuade (made from Yuzu, a citrus fruit popular in Korea and Japan).
5. FlaminGo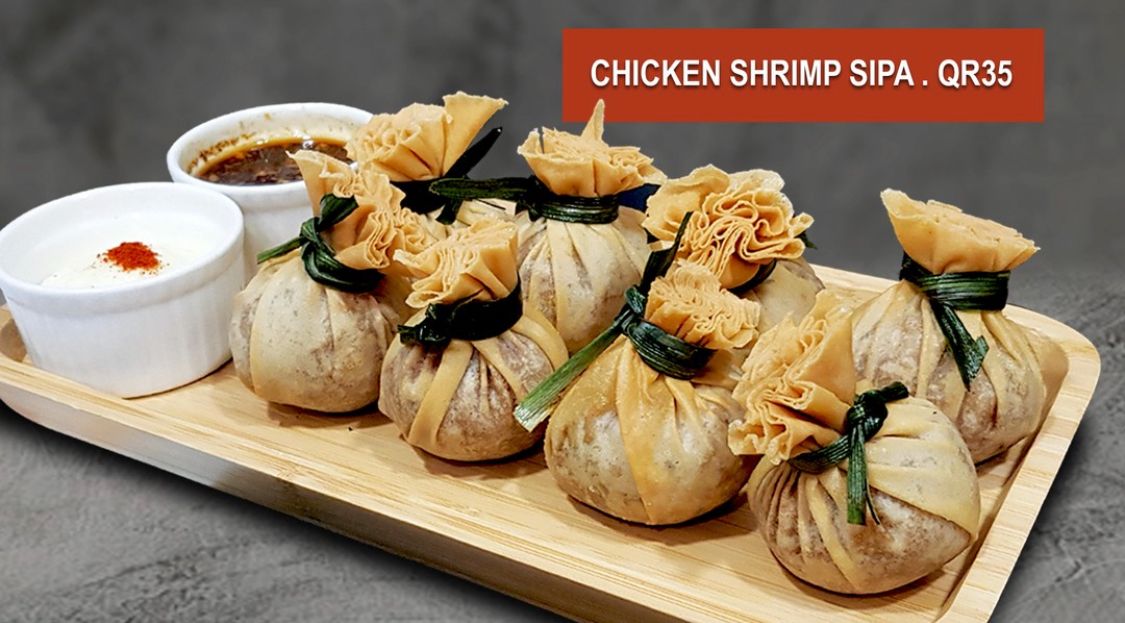 Photo courtesy of flamingoqa.com
Location: Al Muthanna Complex, Salwa Road
Flamingo is a Filipino restaurant that serves a wide range of dishes from the Philippines, from traditional to fusion, and even some street food offerings. We recommend trying out their Pancit Sisig, Chicken Shrimp Sipa, and Puto Bumbong.
6. Deli Kitchen
Photo courtesy of delikitchendoha.com
Location: Al Messila Resort
Deli Kitchen serves international cuisine, and has an association with Michelin-starred chef Pino Lavarra. Try out their 'Outstanding Breakfast' buffet offered daily from 6:30AM to 10:30AM for only QAR 99.
7. Kebab King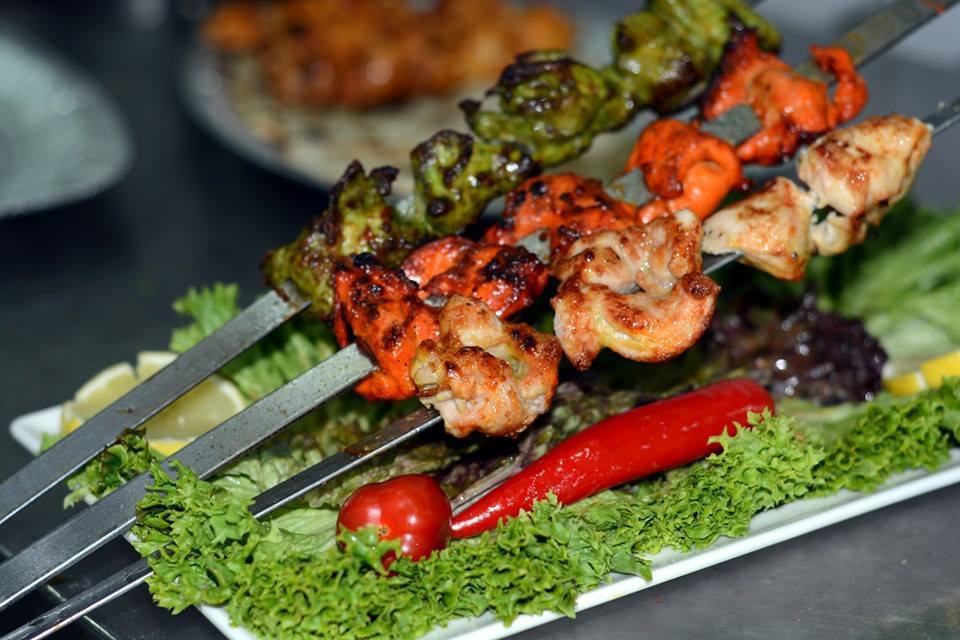 Photo courtesy of facebook.com/kebabkingrestauran
Location: Bin Omran, Ahmad bin Ali Street
As the name of the restaurant implies, Kebab King serves kebabs: skewered roasted meat with various spices. However, their menu also includes Chinese, Indian, seafood and vegetarian options. We recommend their BBQ Chicken, Chicken Fried Rice, Hummus, and Muttabal.
8. Shujaa Restaurant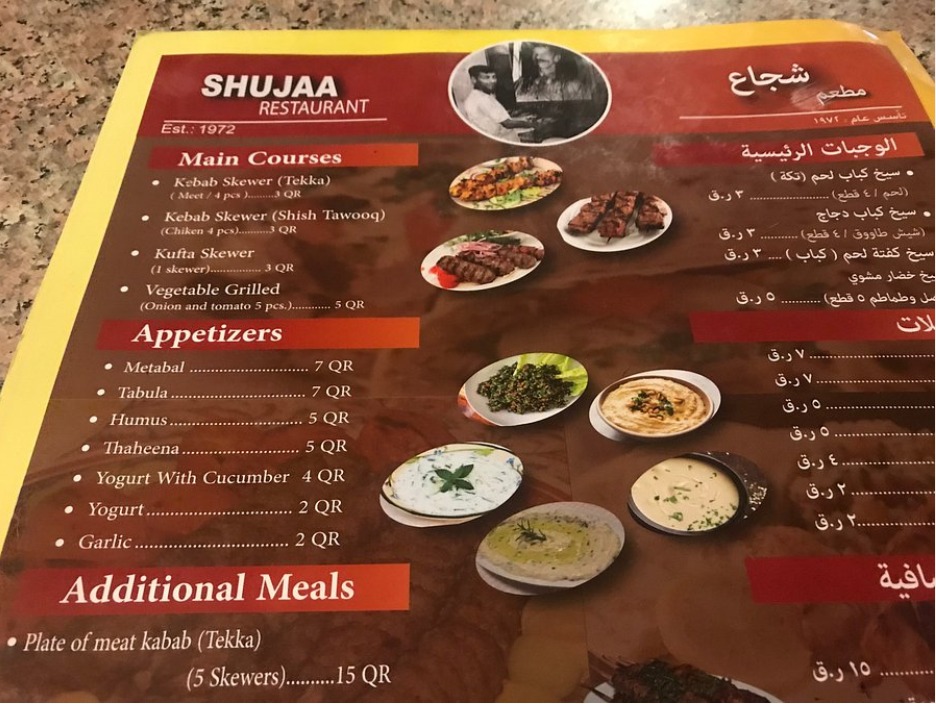 Location: Souq Waqif
Souq Waqif is definitely one of the must-visit places in Qatar while you're visiting, and Shujaa is a good restaurant to check out when you're in Souq Waqif. Their prices are excellent, and they serve beef and chicken kebab sewers along with a variety of appetizers like muttabal and hummus.
9. Torch Tea Garden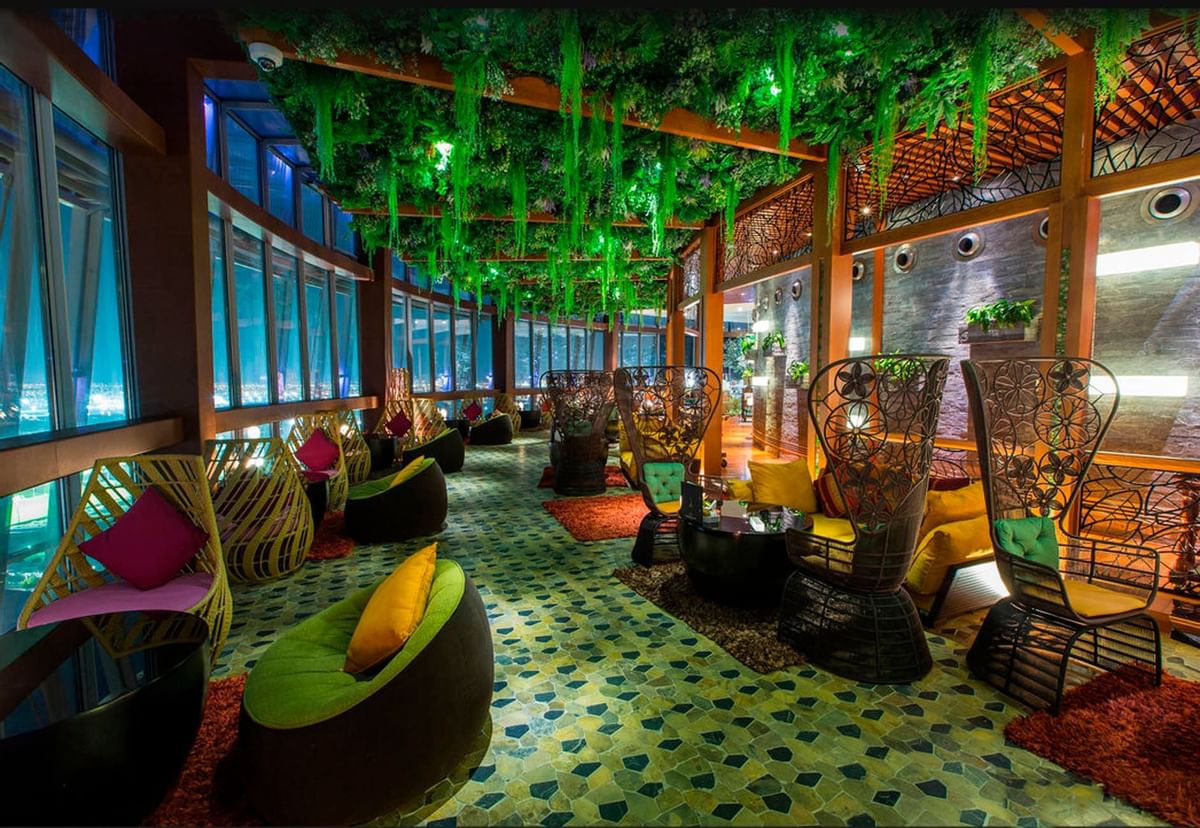 Photo courtesy of www.thetorchdoha.com.qa
Location: Al Messila Resort
Torch Tea Garden is one of the finest cafés in Qatar, with an amazing ambiance and view. We recommend their Afternoon Tea, from 3:30PM to 6:00PM at around QAR 150 for 2 people.
10. Lombar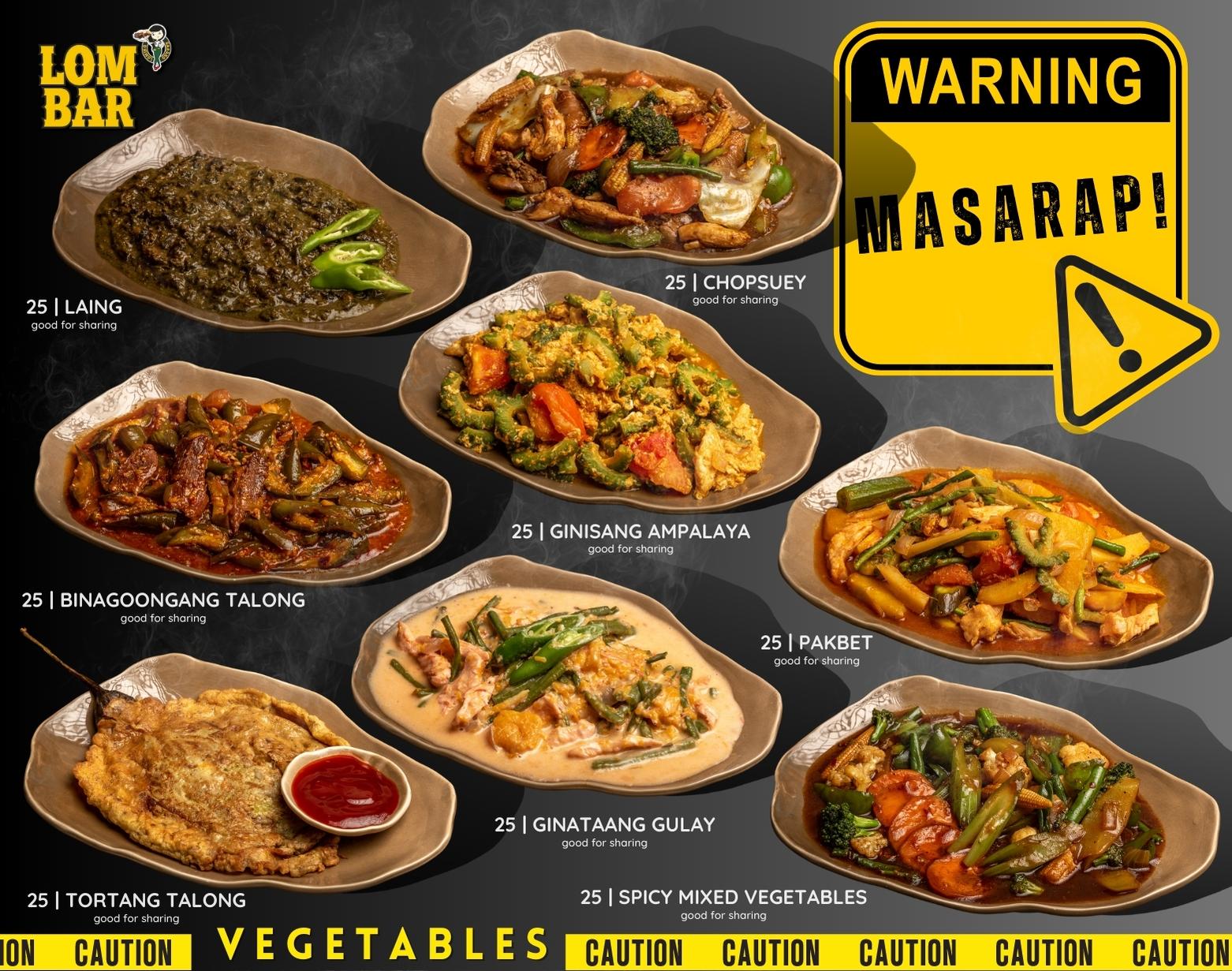 Photo courtesy of facebook.com/lombarqatar
Location: Muntazah, Doha and Barwa Village, Al Wakrah
Lombar's name is a portmanteau of two Filipino terms: Lomi (a Filipino noodle dish) and Barako (a coffee variety grown in the Philippines). They also serve a good variety of soup and dry noodle dishes, grilled chicken, fried rice breakfasts, and desserts. For the low price of QAR 49, you can get one of their Summer Combos with a large bowl of Lomi noodles, Pandesal, and Halo-Halo (a traditional Filipino dessert with several ingredients mixed in).
11. Turkey Central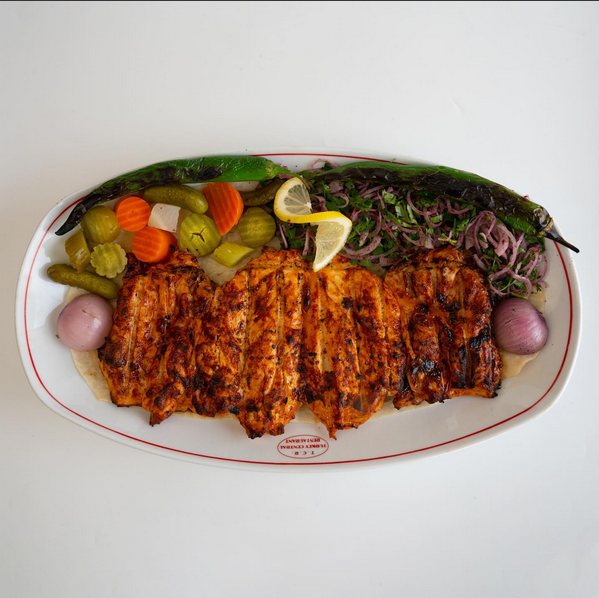 Photo courtesy of instagram.com/turkeycentralrestaurant/
Location: Al Mirqab Al Jadeed Street, Doha
Turkey Central offers a huge variety of Turkish, Mediterranean and Middle-Eastern dishes. The restaurant is a favorite among many locals and immigrants, and you'll know why when you try their food. They also won the Best Budget category from Doha Restaurant Awards in 2015. Try out their Mixed Grill Platter and their Mezze Platter.
12. The Rice and Noodle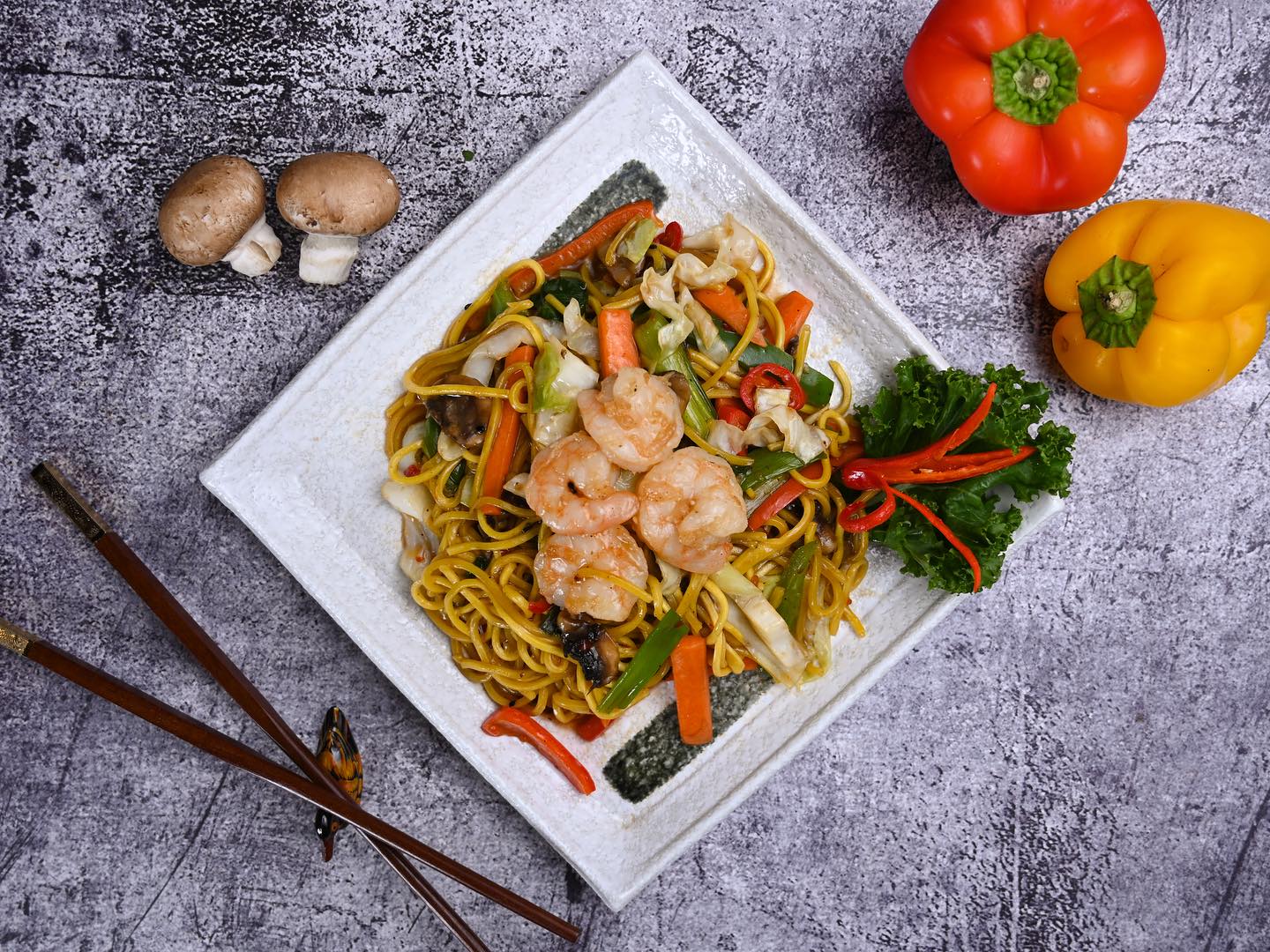 Photo courtesy of The Rice and Noodle Facebook Page
Location: Souq Waqif
Here is another restaurant conveniently located in Souq Waqif. The Rice and Noodle serves modern Asian fusion, and we highly recommend their Crispy Cashew & Chicken, Beef With Dry Chili in Kung Pao Sauce, and Fried Tofu With Sweet N Spicy Sauce.
13. Amara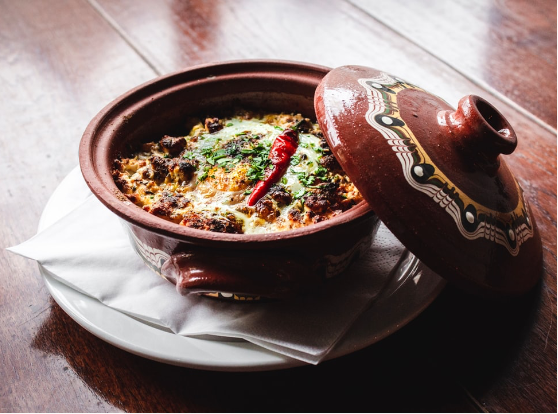 Photo courtesy of amara.qa
Location: Al Muthanna Complex, Salwa Road, Doha
Amara is a restaurant that "serves some of the best authentic Indian food and specialty Punjabi dishes handcrafted by the chef. Located in the heart of Qatar's capital, Doha." If you want to experience the great range of flavors and spices that Indian cuisine has to offer, we highly recommend going to Amara. Their charcoal-grilled chicken (Tandoori Murgh) goes for only QAR 45 (full) or QAR 25 (half). Popular dishes like Curry and Biryani, lamb and seafood options, salads, and vegetarian dishes are also available at Amara.
14. Tofu House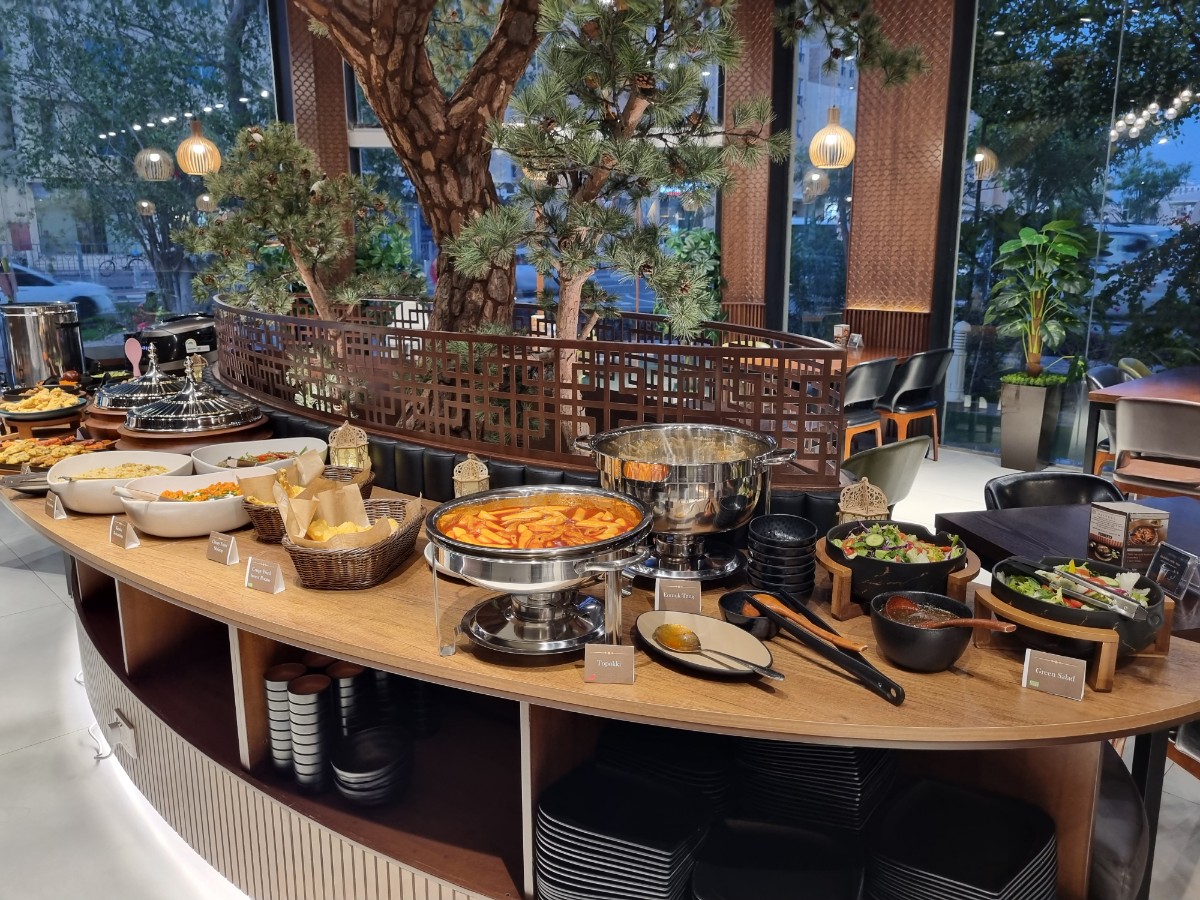 Photo courtesy of facebook.com/tofuhouseqatar
Location: Al Kinana Street, Doha
A restaurant serving Korean/Japanese menu items. They offer several flavors of Korean style fried chicken, and we recommend trying the Yangnyeom Chicken Wings. Other dishes you should try are the Kimchi Jjigae (Spicy Kimchi Stew) and Jjam Bbong (Spicy Noodle Soup with Mussels, Prawn, Squid, and Crab).
15. Osha Asian Bistro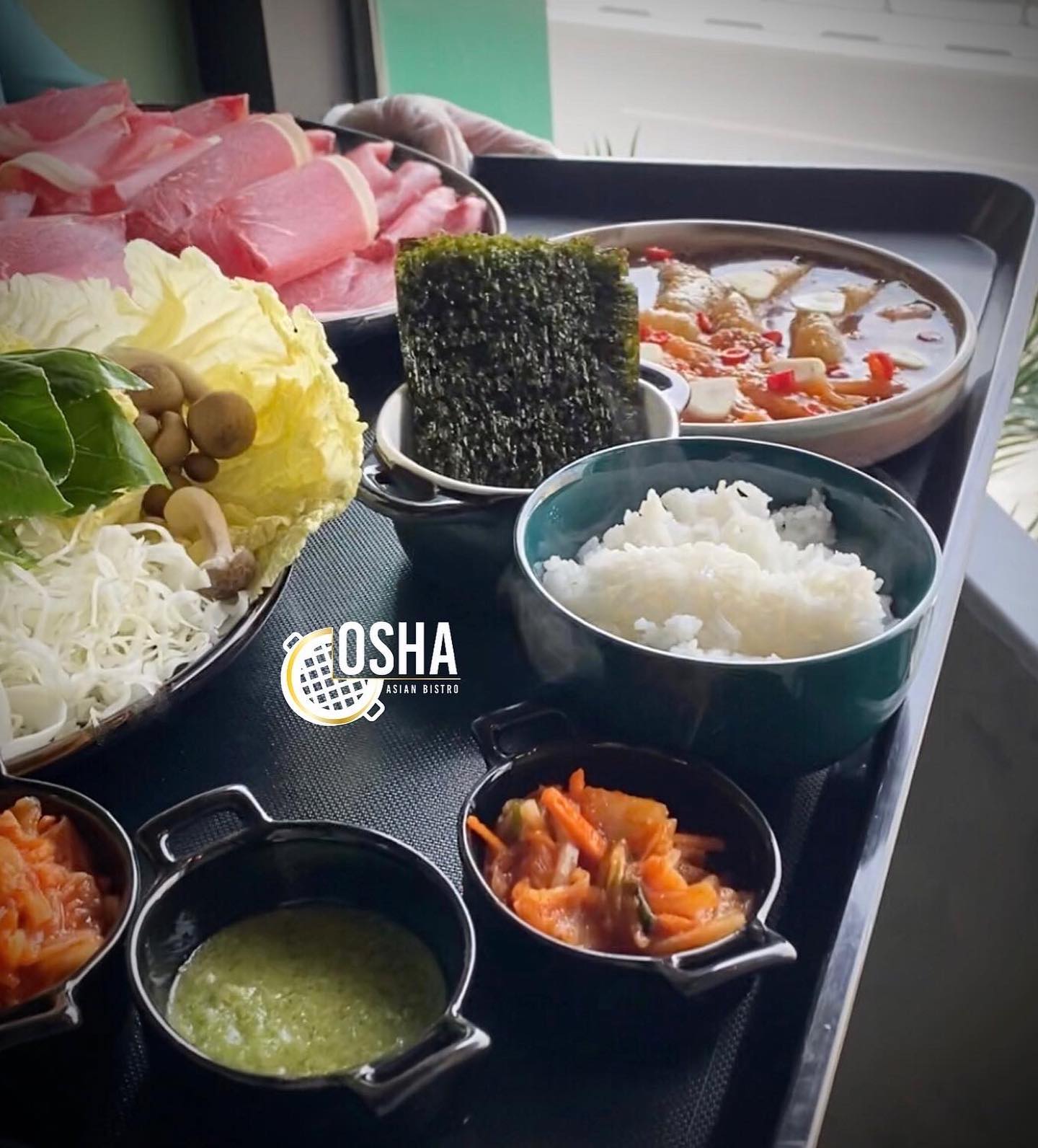 Photo courtesy of facebook.com/oshaasianbistro
Location: Al Kinana Street, Doha
If you're traveling with a group of friends and want to really get your money's worth, check out Osha Asian Bistro. They offer Korean Grill Buffet (available only Sunday, Monday, and Tuesday from 11:30 AM to 09:30 PM) and Hotpot Buffet (available everyday from 11:30 AM to 09:30 PM, except on Fridays when it is available from 12:30 PM to 09:30 PM) options that will allow you to eat your fill of East Asian cuisine.
16. Thai Snack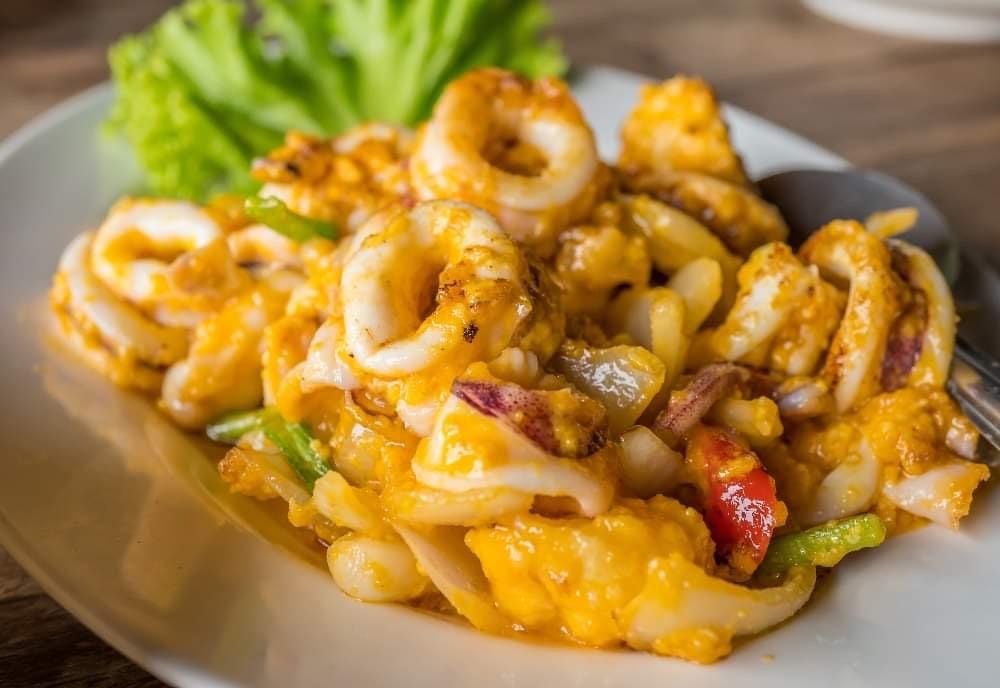 Photo courtesy of the Thai Snack Facebook Page
Location: Al Nasser, Doha
Thai Snack is a popular Thai restaurant in Doha. You can get popular Thai dishes such as Pad Thai noodles, Thai Green Curry, Seafood or Beef Tom Yum (a sour and fragrant soup dish), Fried Chicken Basil, and more at affordable prices.